Lighting Renovation Analyses
One example, is where the management of a retail shop located in Minneapolis, MN, wanted to renovate and upgrade the existing interior lighting, in order to improve illumination levels on the floor product display tables and side-wall book shelves. A study was conducted analyzing the existing lighting along with various upgrade options.
A virtual 3-D model of the shop was first constructed in a lighting analysis software environment. Then multiple scenarios with different lighting configurations and light fixtures were analyzed for their visual aesthetics as well as their illumination potential.
The eventual renovation included three rows of five ceiling recessed fixtures over the selling floor, and one long row of ceiling pendent-mounted linear fixtures next to the side-wall book shelves.
The images below (on left) show the "before" and "after" selling floor conditions, and (on right) show samples of "before" lighting-contour analyses, ray-trace visualizations, and some of the numeric data entered into the analysis software.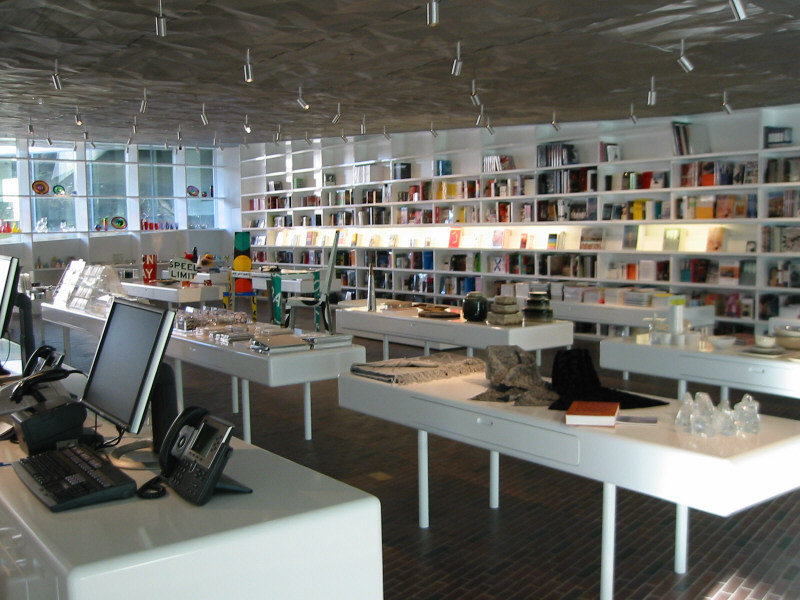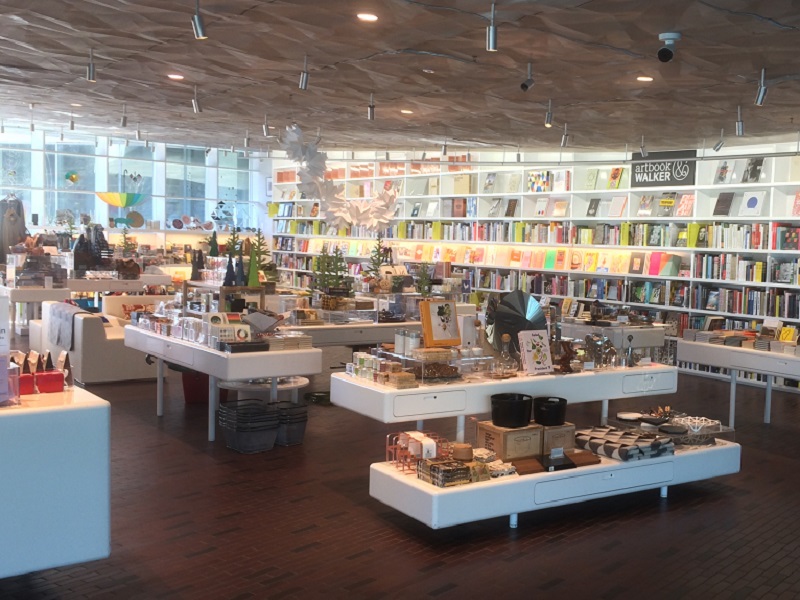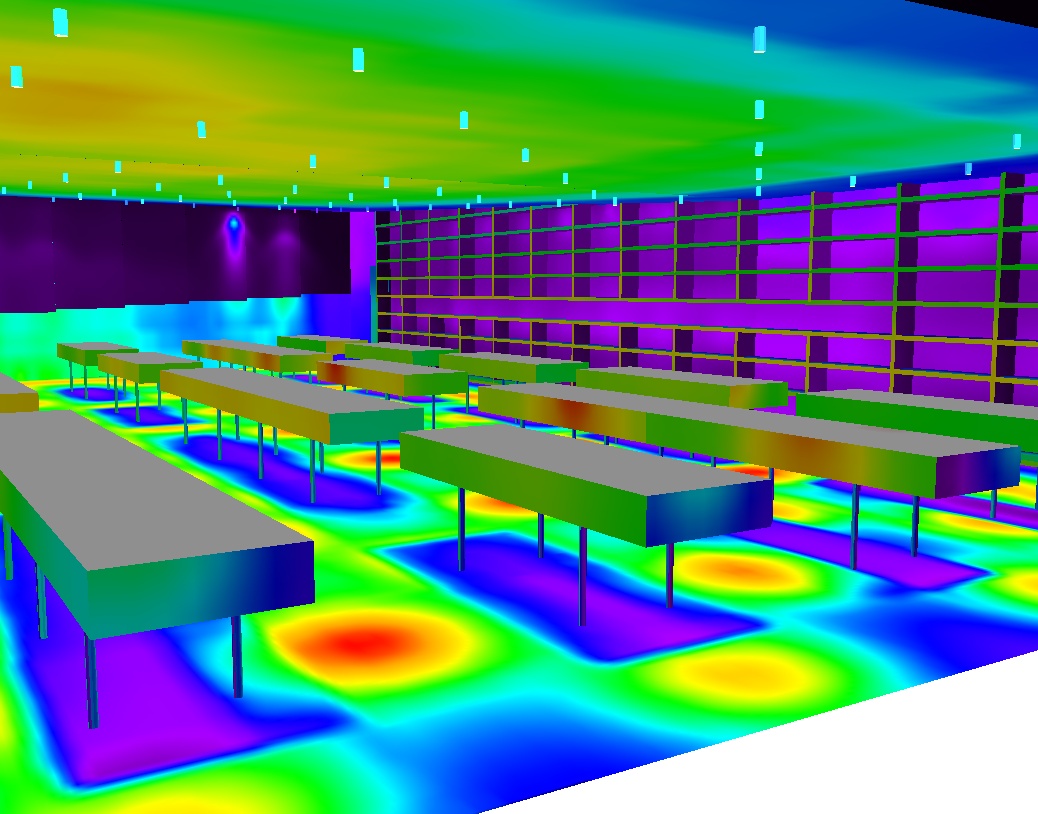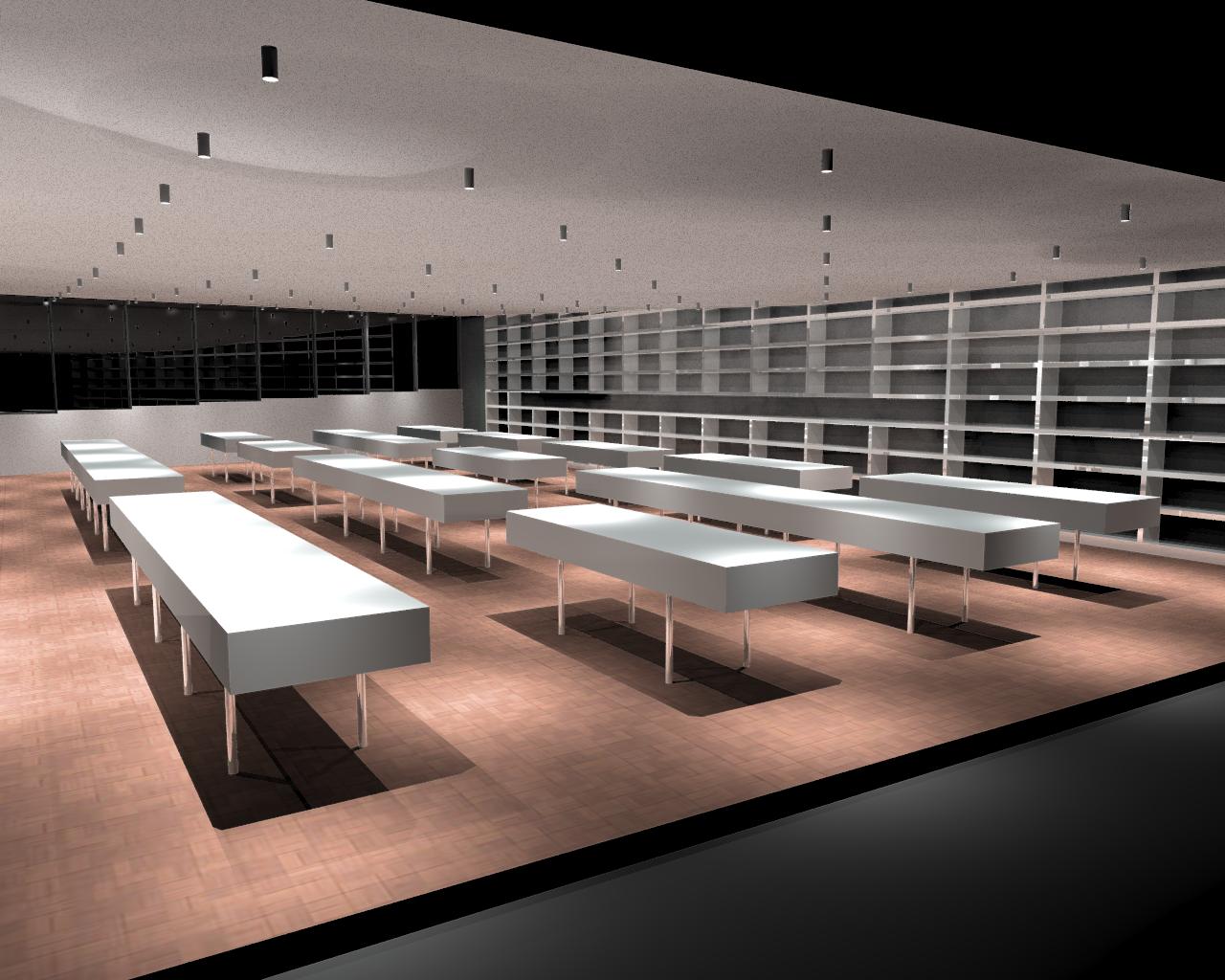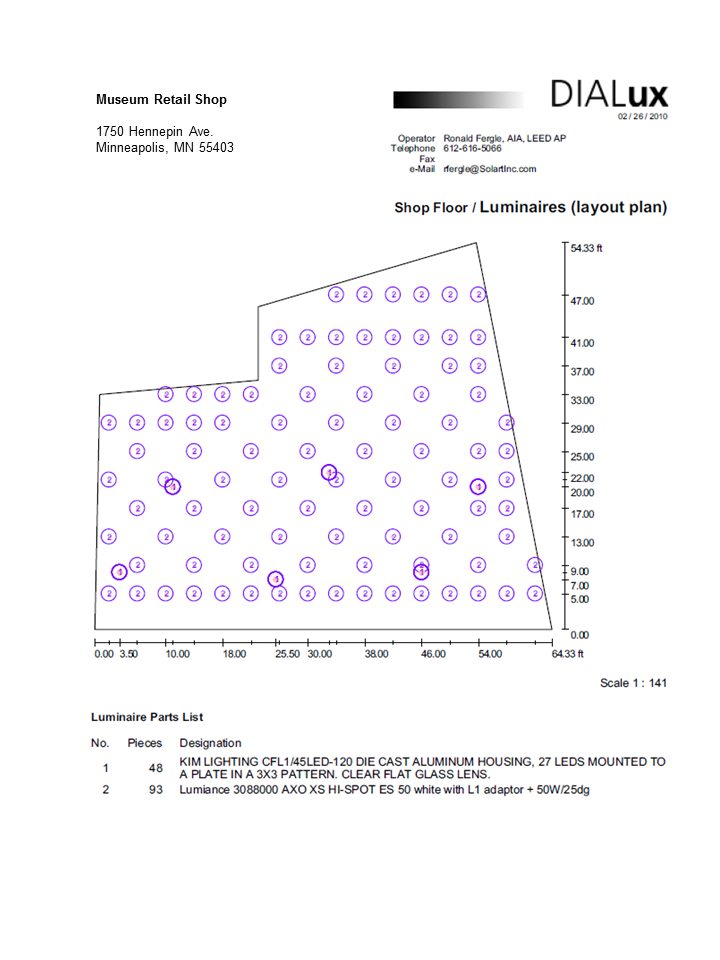 Residential Energy Analyses
This example was an energy analysis for a new-construction, residential project located in Southampton, NY. The three-bedroom / three-bath residence was designed by Ali Tayar.
The images below (on left) show the building configuration, and (on right) show the building envelope thermal properties and performance data.


ELEVATION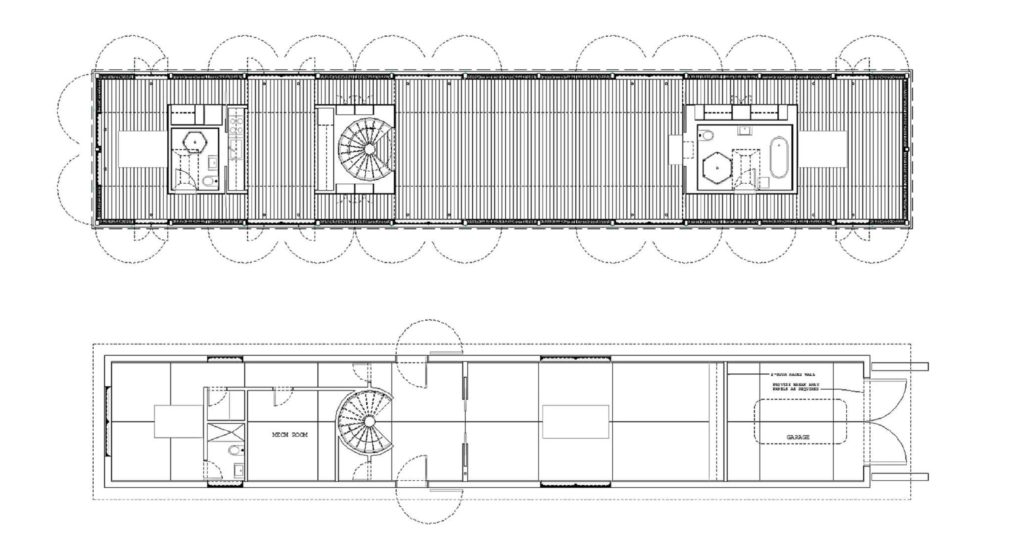 FIRST FLOOR & GROUND FLOOR PLANS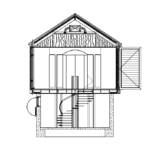 SECTION